In a country where oil exports make up more than 70% of the government's income, diversifying the economy is vital. The oil market has been volatile in recent times and Nigeria has felt the impact.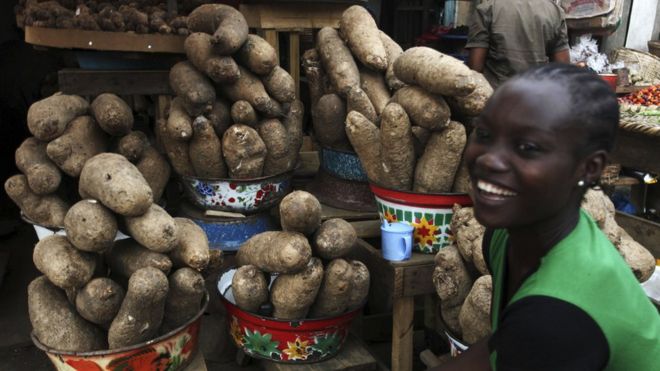 According to the Nigerian Minister of Agriculture and Rural Development, Audu Agbeh, yams may be the answer. Nigeria currently produces 60% of the world's yams. The issue is in exporting these yams. Nigeria is unable to get these yams to market and is therefore missing out on an economic opportunity. As a result, the country recently launched an aggressive yam export initiative.
Mainly privately sponsored, the initiative aims to improve infrastructure to allow the export of yams to international markets and provide jobs for young people in the country. The export infrastructure, from roads to ports, is so poor that around 30% of the country's yams rot and lose all economic value. The country hopes to build the transport and storage structure necessary to make over $6B per year in the market.
One knock on this plan is the missing opportunity of processing the yams domestically instead of exporting them raw. Agbeh's response to this is that the country lacks the infrastructure to even export them raw so clearly there is no funding or infrastructure to process them. Hopefully with expansion of electricity and stabilized interest rates this will become possible following the success of exporting the raw crops.
Cole and Chris
Source: http://www.bbc.com/news/world-africa-42197762