Hawassa Industrial Park is one of many new examples sprouting all around Ethiopia of new industrialization. In a mere 2 years, the park opened and already has 1,400 locals employed. The drought ridden, landlocked African country has begun to transform itself into a more developed version of itself, and employing citizens in new clothing factories. The country has attractive qualities and reasons why the developed world would be inclined to outsource work here, including tax incentives, ultracheap labor, and infrastructure investment. Specifically, China has taken a special interest in this country and has now stepped into a sort of middle-man role for producing widely popular fashion staples. Since 2014, Ethiopia has opened three additional industrial parks alongside Hawassa, and it plans eight more by 2020.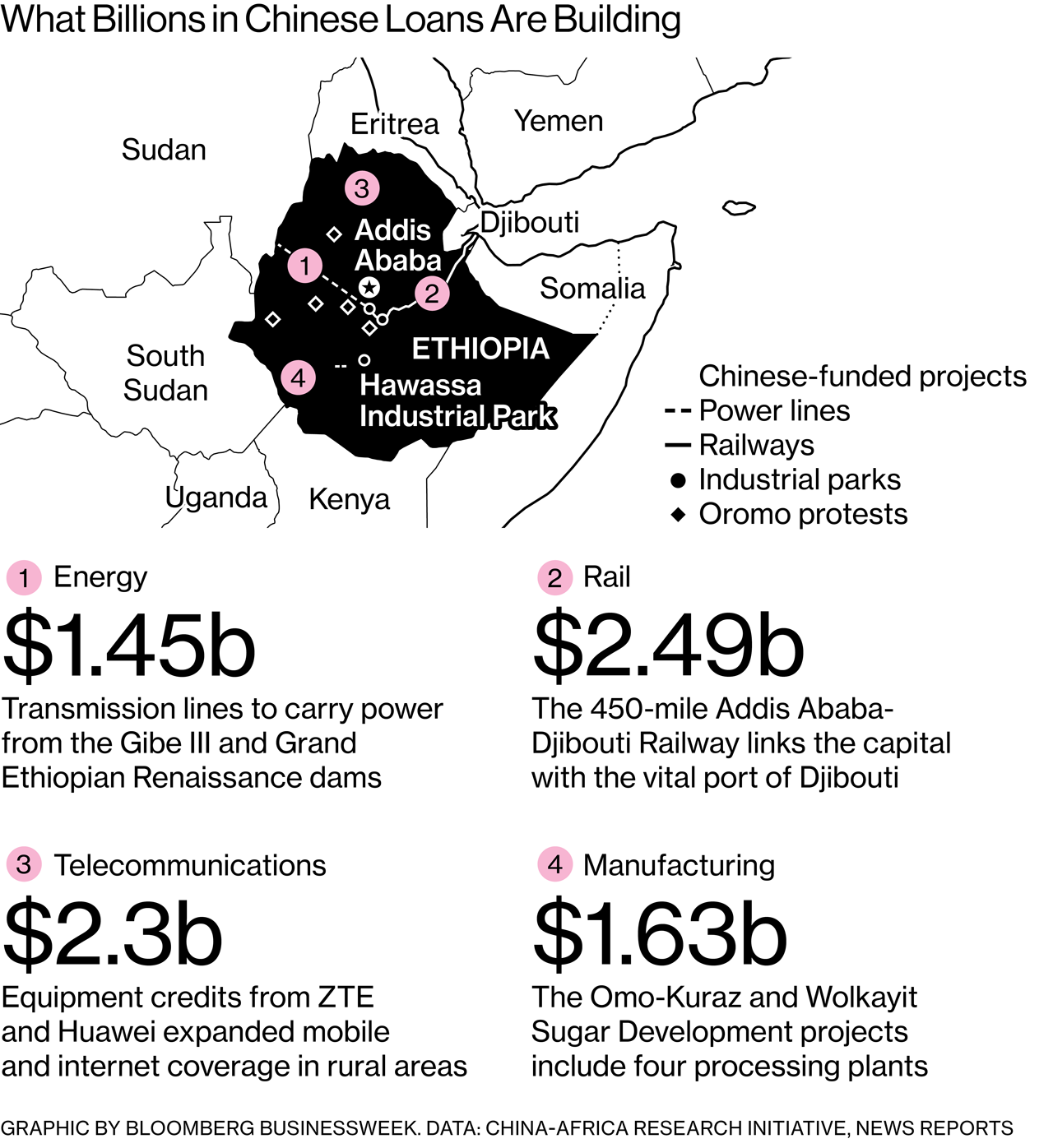 Perhaps China is smart to get in on the outsourcing game to Ethiopia. Industrialists are exempt from income tax for the first five years in business and absolved from other taxes on importing capital goods and construction. Ethiopia as a country is able to afford this generosity largely in part because of the loans granted to them by the Chinese government.
This work has also caused many problems among the Ethiopian workers. While there are more jobs available for producing the clothes and shoes that are eventually outsourced, the working conditions are very poor. There are untrained people being yelled at and even hit to produce more products. In response, the workers end up working slower and need breaks in order to make it through the day. Many people try to quit but there just are not better options. One other option for working is shaping cow manure to produce fuel. One lucky worker ended up getting a job as a hotel receptionist. She recalled stories of workers making less many than her being abused in the workplace. The article says that as demand for product out of these factories increases, wage will too. Unfortunately, the wages are locked in at low numbers for now.
While the working conditions are not ideal, the outsourcing of production to Ethiopia has greatly helped transform farms to populated areas. While the farmers may have gotten screwed over, many people benefitted. The jobs are not ideal, but they are a form of income for citizens. There are pros and cons to this outsourcing for Ethiopia as a country, but the production cost benefits that major companies across the world receive from this method of production forces this labor.
Who's responsible for the labor to be safe and well-maintained?
How responsible are the major companies for making sure that a production factory in Ethiopia is safely run?
https://www.bloomberg.com/news/features/2018-03-02/china-is-turning-ethiopia-into-a-giant-fast-fashion-factory
Banks Pflager & Chris Dupont